What our visitors say…
(Starting with oldest comments first)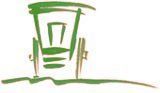 Thank you for a wonderful stay in your yurt. It was our first time staying in a yurt and it was loads of fun. It was the perfect way to escape the hustle and bustle of London. The setting was ideal, being very quiet and peaceful. We're going to miss seeing all the stars every evening. Hope to see you again very soon.
Dom, Debbie and Luke (05/08/13)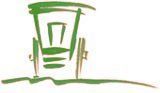 Thank you! We had a great time – first time 'glamping' for a birthday surprise and what a lovely treat. All the little touches (breakfast, fridge, firepit) very thoughtful. Recommend walking to the Red Lion pub too.
Sarah, Steve & kids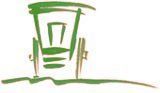 Mum and I had a lovely time. On the first day we went to Camber Sands beach and then had a cream tea in Rye. We also ate at the Red Lion pub in the evening. The next day we went to the beach and explored Rye some more. I recommend the sweet shop. At night time we toasted marshmallows and kebabs over the fire while watching the stars. We felt very well looked after. The beds were amazing and the yurt was really comfortable. Thank you and we'll see you again.
Louisa and Clare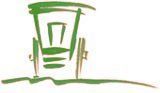 We escaped the rat race for a few days to hide away for Christopher's 40th birthday. What a fantastic place to do that. The yurt is fantastic and exceeded any expectations we had. Very comfortable and calming. We have enjoyed the surrounding areas visiting Hastings, Rye and Bodiam Castle. I strongly recommend the Red Lion pub for dinner, very yummy and extremely friendly place. We have both enjoyed our stay and thank you, Phil and Katy, for your wonderful hospitality and facilities.
PS Thank you for the wonderful breakfasts
Angela and Christopher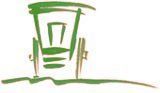 We really could feel the love, care and attention that supported the creation of this lovely space. What a treat to rest one day in such a space of love. Thank you for this gift of the soul.
Kalinka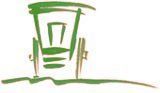 Wow! What a beautiful place! We've had a fantastic few nights here and are loathe to leave. The yurt is beautiful and so comfy! The surrounding area is so peaceful. Phil and Katy have been so kind and all the little touches have been very appreciated (particularly fresh courgette flowers at breakfast – yum!). We hope to return again. Thank you.
Mimi and Jon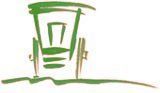 Life begins at 70! This has been our first experience of camping in the UK. Definitely the high end of the market. We loved the yurt and are now casting glances at adverts for holidays on the grassy steppes of Mongolia! Thanks, Phil and Katy, for a great time. Expect us again!
Chris & Lesley and Rosina aged 11 (09/08/13)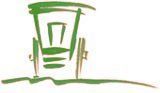 Thank you so much for the wonderful stay, Phil and Katy, you have been fantastic and made us feel very welcome. The yurt is beautiful and the breakfast in the morning made this stay very special. We have visited lots of interesting places (Battle, Hastings, wildlife park) and altogether this has been an unforgettable stay. Would love to stay again!
James and Sarah (12/08/13)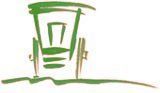 Mark and I are here on our 'mini-moon' after getting married a few weeks ago (one honeymoon was just not enough!) and escaping from London to a beautiful exotic yurt is just what we needed after a very hectic summer. Phil and Katy have been so welcoming (I can thoroughly recommend Phil's homemade sourdough bread!) I'm sure it wont be long before we're back to re-charge our batteries again.
Anna and Mark Cavanagh (27/08/13)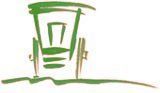 Had a lovely stay in this giant yurt – our first but definitely not our last! This was the last night of our 'date week' and a perfect way to finish it off – we even managed to cook a full blown fish buffet on the fire pit! Yes! And there's few things in life more satisfying than falling asleep pretending that you're Genghis Khan! Thank for a great stay.
Russell and Miriam (29/08/13)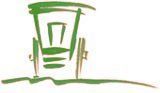 Lovely place for a getaway and very comfortable, we made ourselves at home nicely. Children loved it! The sad thing was it was too hot for the indoor fire but we enjoyed sitting by the fire pit gazing at the stars. Will definitely be back!
Shiree, Ian, Roberta and Nico (02/09/13)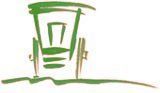 Thank you for a lovely stay. Our first time in a yurt, definitely will not be our last!
Becci and James (September 2013)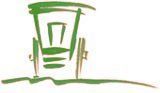 Our first yurt visit provided us with a much needed chill-out weekend. The fire kept us warm and the resident rabbit kept us entertained.
Thank you for creating such a relaxing and lovely place.
Rosie and Tim (21/09/13)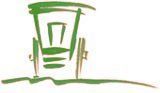 Instant karma! What magnificent hospitality - THANK you Phil, Katy, Erin and Alex for such a wonderful weekend.
Phil and Ruth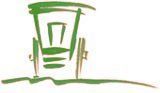 Thank you for a lovely stay at Dogwood. Despite the weather and the storm we really enjoyed ourselves! This was our first stay in a yurt and we will be doing it again. Very relaxing and unique. Thank you for making us feel so welcome.
Lindsey and Jason (28/10/13)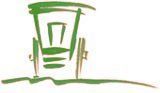 Absolutely stunning, an incredible experience, one which will be cherished. And to think of feeling an original Mongolian experience in little old England... fantastic! Than k you so much. See you again soon.
from the little family of 3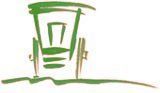 Highly enjoyable and very relaxing! Very different from your usual getaway, cosy and intimate, warm log fire to keep us warm and the sounds of nature just feet away outside the yurt door and walls. Made to feel very welcome upon arrival, so got straight into relaxed mood - shame we have to leave so soon already after just one night!! Red Lion pub is highly recommended also!

Kamil and James (17/11/13)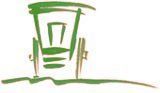 Just wanted to say a huge thank you for the lovely weekend Shavin and I had at the yurt - we wanted to leave a message in the book but we didn't have a pen! We both loved our time there and you went out of your way to make us feel welcome and we appreciate it. Will definitely recommend it to our friends- hope you have a lovely week ahead!

Shan and Shavin (12/01/14)